XÉMOSE Lipid-Replenishing Anti-Irritation Cream
Soothing Lipid-Replenishing Cream
This nourishing, protective cream instantly soothes itching sensation that cause scratching due to dryness and brings long-lasting comfort. The melting, non-sticky texture allows getting dressed immediately after application. It instantly penetrates and reduces peaks of severe dryness, bringing long-lasting comfort.
Instantly soothes
This treatment brings an instant soothing action, with the patented* Chronoxine.
Brings long-lasting comfort
It has a triple barrier action for long-lasting relief: Cerasterol 2F restores and reinforces the skin barrier, the TLR2-Regul regulates the innate immune barrier and Uriage Thermal Water re-balances the microbial barrier.
*Patent pending
Overall Rating
★ ★ ★ ★ ★
Number of reviews
3
Size
Airless Pump Bottle 400ml
Tube 200ml
+12%* waste-free compared to a non-airless pump bottle**
* Comparison with the average waste-free percentages for non-airless pump bottles. ** Comparative test carried out under supervision of a court bailiff.
Results
96%
Anti-itching effectiveness and 98% of soothing effectiveness.
* Study carried out under dermatological control on 75 babies and children. Twice-daily application of Xémose Crème or Xémose Cérat during 28 days. Evaluated by a dermatologist.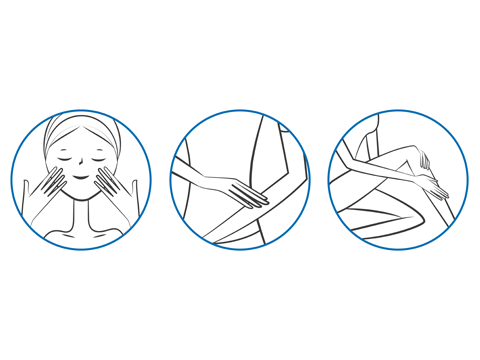 Advice
Use daily on clean skin.
Uriage Thermal Water
Chronoxine
Cerasterol 2F
TLR2 Complex
Babies Children Adults
Fragrance-free
Hypoallergenic
Reviews
submitted 03
Jeannie
Loulou
Bought this product at the drugstore where my brother works (he got me a discount) told myself got nothing to lose right? Right after first application, i saw the results & i was amazed! My skin feels soo relieved, soft & hydrated, definitely sticking to this! My eczemas redness disappeared & i lost the tightness feeling. Just wish it wasnt soo greasy, but over all I LOVE IT!
Crystal
LeBlanc
November 29, 2015
★ ★ ★ ★ ★
Uriage products are hugely underrated! This is an awesome cream for my dry, sensitive winter skin...can be used for the face too so thats great. It keeps my body soft and the packaging is great! The bottom of the bottle moves up with the product so you do not waste a single drop and get your full money's worth :)
Shanny
B
The absolute best cream for my skin. I have very dry skin due to a range factors, including eczema, stress, etc and this is the only cream that soothes me!