ISOFILL Eye Contour
Wrinkle focus eye contour cream
(Skincare for sensitive skin, Skincare for combination skin, Skincare for dry skin, Skincare for very dry skin , Skincare for irritated skin, Skincare for normal to dry skin)
Ideal for

Face, Wrinkles

Size

15ml Airless bottle
Overall Rating
This cream contains the bio-active ISO-3R complex, which is capable of stimulating fundamental anti-ageing mechanisms for optimal effectiveness. Its fine texture, suited to the specific area of the eye contour, visibly smoothes wrinkles, rejuvenates the eyes and creates an instant illuminating effect thanks to soft focus powders. A high-tolerance fragrance-free formula that is suitable for sensitive eyes and contact lens wearers.
Smoothes
Naturally reactivates collagen and hyaluronic acid production to restore skin substance.
Corrects wrinkles
Reinforces the skin's capital of hyaluronic acid by protecting it against natural degradation for long-lasting anti-wrinkle effectiveness.
Excellent antioxidant power
Reactivates the cells' antioxidant abilities to prevent premature ageing.
Results
reduction in eye contour wrinkles after 2 months of application.
Study conducted on 24 subjects under ophthalmological control. Clinical scores.
Active ingredients
Patented ISO 3-R complex
Hyaluronic acid
Glycerin
Soft focus powders
Hypoallergenic
Ophthalmologically tested
Advice
Apply morning and/or evening on the eye contour and eyelids using gentle smoothing strokes.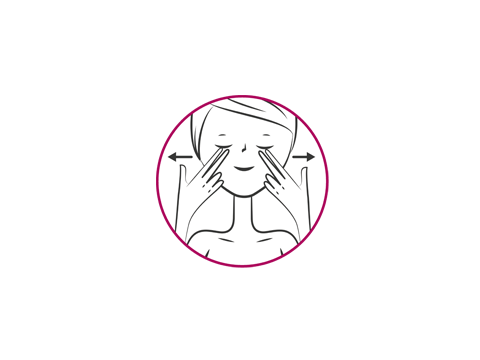 Reviews submitted
:
2
Hi sir
I want to thank you for thermal mi cellar water since long time my problem was the pores in my face I use different kinds of skin care it's keep my skin good but the problem the same ..since 2 weeks I'm using the thermal mi cellar water it's really becoming smaller. ...
Hi. I am using Isofill eye contour since last 1 and a half year.
Hopefully it is helping me maintaining my skin around eyes.
If you have any cream with better and active results, kindly suggest.
Write a review