BARIÉDERM Cream
Repair and insulation cream
The first repairing and insulating cream formulated with the patented Poly-2p complex. Its dual action provides an effective shield against irritation, friction and chemical aggressions on the skin. This treatment is suitable for both professional and personal use.
Insulates the skin's surface
The combination of two polymers provides an insulating action on the skin's surface to prevent future aggressions.
Deeply regenerates
The combination of two polymers provides a skin repair action to regenerate the damaged and altered epidermis.
Overall Rating
★ ★ ★ ★ ☆
Number of reviews
2
Results
70%
of individuals suffering from hand dermatitis who tested Bariéderm Crème showed improvement in their skin condition.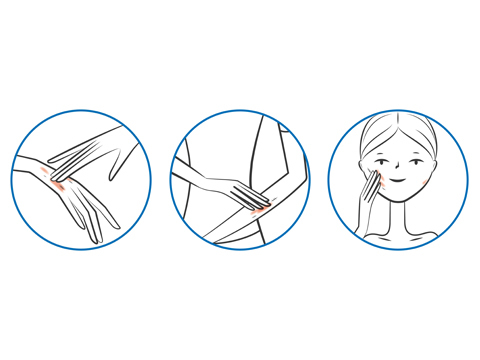 Advice
Apply as often as necessary to the skin area that needs to be insulated, protected or repaired.
Uriage Thermal Water
Patented Poly-2P complex
Phytosqualanes
Phytosterols
Glycerin
Hypoallergenic
Non-comedogenic
Non-occlusive
Fragrance-free
Paraben-free
Reviews
submitted 02
Mardi
Dovale
November 10, 2016
★ ★ ★ ★ ★
I have been using this cream for a few months and have had fantastic results. I am looking for a supplier in Scottburgh, KZN South Africa
Mary
Vella
February 10, 2016
★ ★ ★ ★ ☆
I m a nurse at derma out pts and recently start to use these samples for dry skin on my neck. It seems that having good results.