1st CU-ZN+ Spray
Anti-irritation spray
Practical and hygienic, this high tolerance spray is suitable for use on damp and irritated areas, prone to secondary infections.
Soothes
Patented TLR2-Regul technology and Uriage Thermal Water soothe irritation triggered by micro-organisms.
Purifies
Copper and zinc gluconate prevent bacterial proliferation.
Absorbs
Smectite absorbs excess humidity and dries out damp, weeping and macerated skin areas as well as skin folds.
Ideal for
Face
Body
Nappy area
Lip contour
Skin folds
Overall Rating
★ ★ ★ ★ ★
Number of reviews
1
Results
96%
of users noted weeping skin areas dry out after 10 days of product use.
Study carried out under dermatological control on 38 volunteers. Clinical scores.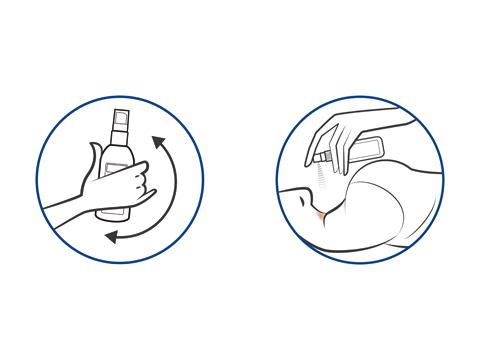 Advice
Shake well before use. Spray onto weeping or macerated areas of skin. Let it act and wait until the product has been completely absorbed. Avoid contact with the eyes. If the signs persist, consult your physician.
Uriage Thermal Water
Patented TLR2-Regul Complex
Copper and Zinc Gluconates
Smectite
Hypoallergenic
Fragrance-free
Alcohol-free
Reviews
submitted 01
Jasem
Alshatti
October 11, 2016
★ ★ ★ ★ ★
This product is the best after shave or laser hair removal session. It's not oily that what makes it different and excellent.